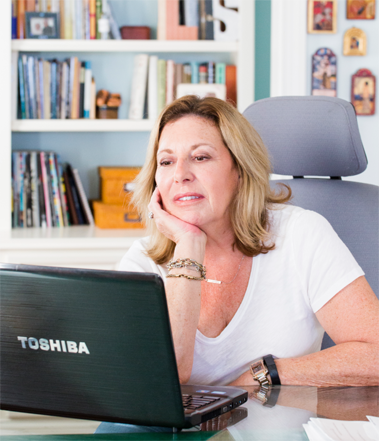 About Lisa
Lisa Solod lives in Savannah, Georgia where she writes and blogs about feminism, women's issues, politics, and life in general at middleagedfeminist.com.
Her book Desire: Women Write About Wanting was published by Seal Press.
She has held jobs as a newspaper writer, magazine editor and writer, freelance writer and book reviewer and has received 20 fellowships to the Virginia Center for the Creative Arts which saved her sanity during the early years of trying to raise two young children and write.
Lisa's novels have been shortlisted for three major fiction prizes. Her short fiction has been published in a dozen literary journals and anthologies, including An Inn Near Kyoto and her journalism and essays have been published in dozens of literary journals, anthologies, magazines and online, including The Boston Globe, The Boston Herald, Savannah Magazine, Brain, Child and The Washington Monthly.
Her essay "Black Boots for the End of the World" was a notable essay in Best American Essays 2012. Her short stories have won honorable mentions in half a dozen contests.
Her seminal interview with Edward Gorey is reprinted in Ascending Peculiarity: Edward Gorey on Edward Gorey. Her essays have been published in Matzo Balls for Breakfast, France, A Love Story, Dirt: The Quirks, Habits and Passions of Keeping House, Getting Old. and most recently in Love Her, Love Her Not: The Hillary Paradox. Her work is upcoming in several other anthologies.
Lisa Writes: